Utilities: Electricity, Septic, Well Water, Central Air
Other Features: No HOA, Multiple Storage Sheds, Event Building, Creek Frontage, Greentree Reserves, Pond, Duck Impoundment Site, Dog Kennels, Cottage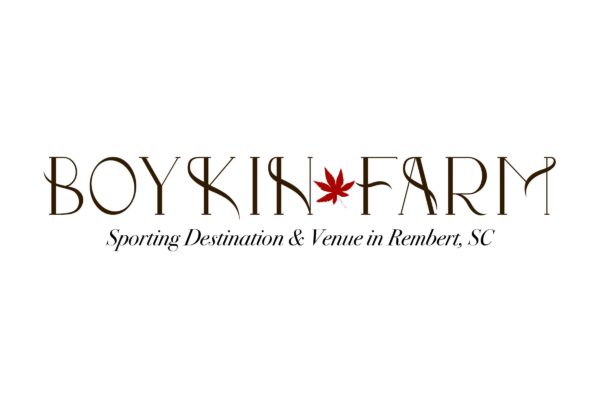 Recreational Land for Sale | Kershaw County, SC
440±-acre Boykin Farm offers a turnkey set up for historically renowned recreational pursuits and special events in a beautifully managed SC midlands landscape. Located in Kershaw County and just 6 miles south of Camden, this property features rolling topography, old growth pine, mature hardwoods, and frontage on Swift Creek. There is a paved driveway and great internal road system in place.  
The property has been managed primarily for wild Bobwhite Quail for the last 15 years; however, additional improvements have been made to cater to dove, turkey, deer and duck hunting endeavors. The 30±-acre dove field has a reputation for success and currently has an excellent, clean sunflower crop sitting underneath multiple faux powerlines.  One tributary of Swift creek holds a greentree reservoir managed by a flashboard riser. It acts as a 15-acre duck impoundment with natural food and cover . There is a 10-acre duck impoundment site in the valley of a 50-foot hill at the eastern corner of the property. A 2.5 acre fish pond sits on the northeastern corner of the property in tandem of a similar sized food plot. The ability to create new fields and/or food plots on the upland acreage leaves the door open for the next sportsman to put their own finishing touch in place.  
The structures on Boykin Farm were designed to accentuate their surrounding landscape. The impressive 75x75' event building has two 14' roll up doors, 16'-wide covered patio, four-zone central HVAC, an office, full kitchen, two full baths, storage rooms, and walk-in cooler. The main multi-purpose area provides approximately 3,750 sq ft perfect for large-scale entertainment. The 3-bedroom and 2-bath cottage has cedar siding, a full front porch, and fenced-in backyard connected to six climate-controlled dog kennels.  
Boykin Farm has an immediate use-return and the opportunity for a long-term transitional investment return. There is currently no conservation easement in place. The property is located less than two hours from Charleston and approximately 35 minutes from downtown Columbia.
Note: Acreage number represents GIS calculation.
Click Here to Download Full Info Package (8MB).
1626 Sumter Highway, Rembert, SC 29128
TMS #367-00-00-001, 366-00-00-004, 005
Other Residential Properties